Fellowship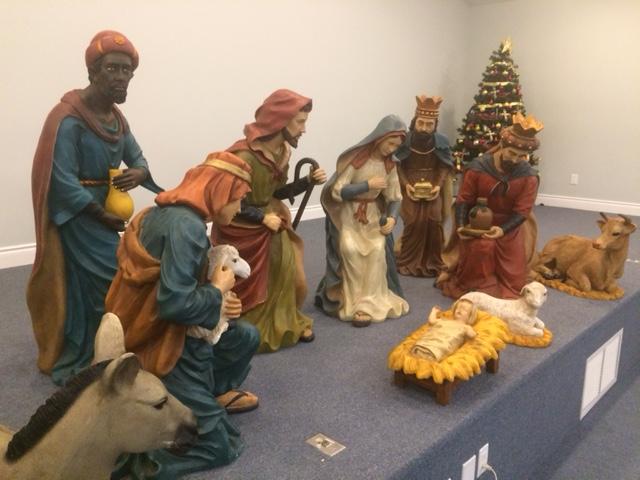 Christmas -come and worship The King
Nov 26, 2017 -we had a great Christmas parade yesterday. God blessed us and we gave out almost 2000 tracks with candy canes and everyone knows that God loves them : )
Nov 05, 2017 -this week I saw 3 young white tailed deer bounding through the woods and then up a hill. How beautiful. They were strong and vibrant. Just the way that God had made them. We need to be the way that God has made us too. Strong for Him and In Him. We may not always be able to climb a hill, but with faith we can move mountains : ) God Bless
Sept 17, 2017 -the summer is gone, but the excitement of Church ministries is on as we go into the fall program. Praise God for His goodness in keeping all of us and bringing us back together to praise His name!
July 30, 2017 Summer refreshes, but not as much as does Jesus. He is the Son that Shines and the Water of Living Life that can truly refresh your soul to it's deepest depth. Talk to Jesus, read His words to you. John 7:38 He who believes in Me, as the Scripture has said, out of his heart will flow rivers of living water."
July 23, 2017 God is good, we heard a tuff sermon listening to criticism today and how we need to listen to it or else we will not get words that help us and give us life. Praise God.
June 26th This last week a group of ministers met and one said "now this is truly God's Country, it is so beautiful" to which others immediately called out that "all countries are God's country". there was much conversation until the one man spoke and said "yes, but if God where to build a cottage, this is where he would build it" : )
June 4th. Today we welcomed back one of our sisters recovering form a very serious heart operation. God has honoured our prayer and been so merciful. Praise God.
May 10 -our youth night was a lot of fun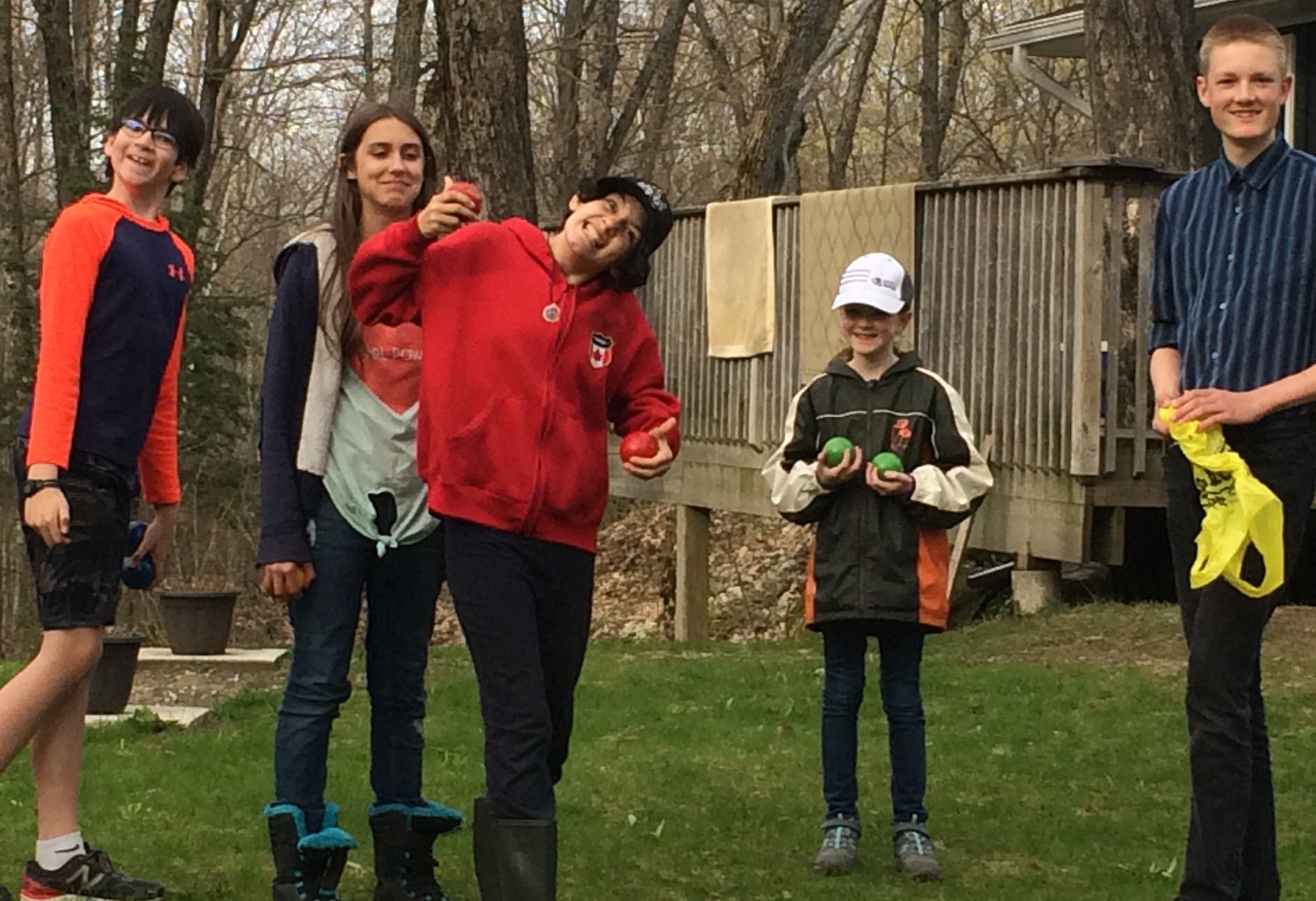 30th...wow, the food was great and the crowd did a wonderful job of eating all off the goodies at our Wild Game dinner. There was even Wild Maple Syrup ; )
Apr 23. There were 83 ladies that came to our Woman's tea on Saturday. People said that the speaker was fantastic. We are looking forward now to the Wild Game Dinner next Saturday. Come and enjoy!
Mar 11, 2017 We had a wild time with the teens at snow camp this year. Wow.
Feb 26th, 2017 We are to love our brothers. We showed love today with soup and crackers and vegetables. God bless you all. You are loved so much by our Lord and by us.
Feb 19, 2017 We had a fantastic Valentine's Day Banquet and the Men put it on and we had a lot of FUN. What a blessing to see everyone working together. At first the women sat around saying what do we do, that lasted about an hour and then they said "we should do this every year": )
God Bless, Rick
Feb 05, 2017 God is moving in our church in many ways and the people are excited as we look into being deeper people. Today was an opportunity to learn how to love God's world deeply as apposed to the common world's view and to enjoy what God has given us.

Jan 29, 2017 Today was our family soup Sunday. we had 6 different soups and a lot of fun.
Dec 22, 2016 I am preparing for this Christmas Service with joy. I am I pray a humble pastor, but have been blessed with so many joys, that it is had not to praise God for His goodness to me. Today I was making something for the church and started thinking of it as a Christmas present. Last night we had a Christmas party for the youth and had some games and devo, a lot of food and a lot of fun! God is soooooo Good!
Dec 18, 2016. In all the World is there anyone more loving than God's people. I have seen this people of God with hearts so great that they are able to lift up all those that are around them. Thank you God for the prayers, the joy and the love of your people.
Dec 11, 2016 it has been an amazing winter, right now there is a soft white outside and the water is still reflecting the beauty around it and all seems well. Shortly, we'll have our Christmas play at 6:30 and it doesn't get better than that. God bless you and your families!
Nov 13, 2016 There are great preparations going about for the upcoming Christmas Concert on Dec 11 at 6:30 and for the Christmas Parade float on Nov 26 (9am setup and 4:30 lineup). Come and join the fun and witness of God's love to the world : )
Nov 06 This week we were challenged with the need for prayer and God was faithful. We were so grateful and blessed. What ever you do, where ever you are...take it to the Lord in prayer.
Oct 30'16Tonight we are starting a new video series titled "The Mission of Jesus" by Ray Vander Laan. One of our members says that he doesn't have to worry about buying a ticket to visit the Promised Land because God bought him one for the He dies. However, if you'd like to see the Israel in the mean time, this new 6 week video series will show many of the places that Jesus walked and we'll have some really great discussions as well. Click here to see Service time is 7pm Sundays.
Oct 16'16 It has been a great week after our church business meeting. Today we welcomed three new members and we're getting excited about the upcoming luncheon after church -the last Sunday of each month (except Christmas). We're already planning our Christmas float too for the Santa Clause Parade and there is much else to get excited about. Any hands out there interested in helping with the equipment needed for our special Christmas Concert. It is going to be exciting : )
Oct 9'16 I Pray you got stuffed with God's Goodness
Oct 02'16 This week was exciting in that I have seen the hearts of some people given comfort. We also had a representative of the National office of FEB speak this morning. We were greatly encouraged and challenged in how to bless our community.
Ecclesiastes 3:14 I know that whatever God does, It shall be forever. Nothing can be added to it, And nothing taken from it. God does it, that men should fear before Him.